ABOUT THIS ISSUE: Congratulations to Margaret McSweeney for being inducted into the TASTE AWARDS Hall of Fame on March 9. We caught up with Margaret before her trip to LA to receive this prestigious award and we'll do a follow-up in our next issue on the event. In the Our Town series, we feature South Barrington and its colorful beginnings. Enjoy our home and garden issue! Read: Features and Quintessential.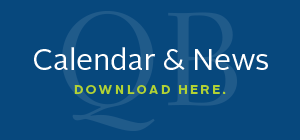 "Prince of Tides" features Guy Courtney
whose mission is to replant the world's coral reefs. Read here.